Chicago Celtic Boxing Club
3012 W 111th, Chicago, Illinois 60655.
(773) 779-7266

Club Hours

Monday-Friday:
11:00 - 1:00PM
3 - 7:30 PM

Saturday 10 to 2 PM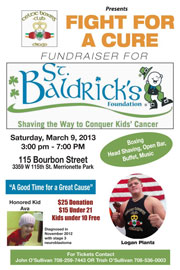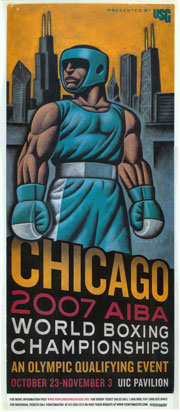 Mike Joyce Bio
Mike Joyce began boxing as a teenager while attending Leo High School and competed throughout high school and college in amateur boxing tournaments including the CYO, the Chicago Park District and the Golden Gloves. As a boxer Mike had the privilege of being trained by the best coaches in Chicago; Owen Putman, Marty McGarry, Vic Leonard and Herman Mills. Mike capped off a successful amateur boxing career by representing Chicago against the Irish National Boxing Team. After a brief pro boxing career Mike returned to school to obtain his law degree from John Marshall Law School. During law school Mike remained active in boxing by training, managing and promoting up and coming boxers.

In addition to the Celtic Boxing Club, Mike Joyce manages two other boxing gyms under the auspices of the Illinois State Crime Commission/Police Athletic League where he serves as legal counsel for the PAL Boxing Program. Both of these gyms are located in Chicago's inner city.

The Leo High School Boxing Club is the only on campus high school boxing program in the city. Mike Joyce graduated from Leo High School in 1986 and has served there as a volunteer coach since 1996. The Leo Boxing Program Coach Joyce started has produced many Golden Glove Champions, a member of Team USA Boxing and All Army Team Heavyweight Marvin Carey, a veteran of two tours of duty in Iraq and one tour in Afghanistan. The Leo High School Boxing Program is heavily supported by its proud and powerful Alumni. In addition, each year the boxers are mentored and supported by Chicago Police Officers who train along with the students as they prepare Chicago's annual Battle of the Badges Police vs. Fire charity fundraiser.

The West Englewood Boys Club was founded in 1997 by Mike Joyce and John Bitoy in the worst neighborhood in the city of Chicago. This Club now serves as a safe haven from gangs, guns, drugs and violence. Each day kids from this dangerous and violent community train right along side of Chicago and Cook County Police Officers and Cook County State's Attorneys who serve as role models and mentors.

Mike Joyce has always been a strong proponent of community service and has worked tirelessly in developing awareness of the struggles of inner city life, especially for those that come from broken homes and lesser means. He has mentored many of troubled youth over the years. He has been credited by many of his pupils for turning their lives around, getting them into college and leaving the trap of urban life behind them so that they themselves can give back to society. All of these kids credit Coach Joyce for helping them become better men.

Mike is the proud husband of Jamillah Ali, the daughter of legendary boxing champ Muhammad Ali. Additionally, the couple is the proud parents of two beautiful daughters Nadia and Amira and their son Jake.

In addition to being heavily involved in boxing, Mike Joyce is a licensed Illinois Attorney who practices in real estate, entertainment law, and business consulting.

Mike Joyce can be reached at his office at (773) 779-7266 or by email.
CIVIC AFFILIATIONS
• Leo High School Advisory Board - Member
• Chicagoland Sports Hall of Fame Board - Member
• West Englewood Boys Club
- Co-Founder
• Lincoln Challenge Academy
–Youth Mentor
• USA Boxing – Franchisee
• World Sport Chicago Boxing
- Committee Member
• McGarry Boxing Club
- Board Member
• Hispanic American Labor Counsel
- Member
• International Teamsters Union - Joint Association of Boxers (JAB)
- Organizer
• National Italian Sports Hall of Fame
- Board Member
• Cook County S.T.A.Y. Youth Initiative
Program
– Former Director
• Ed Kelly Sports Program
- Officer - Member
• Gayle Sayers Center for Learning
- Volunteer Coordinator
• Mexican American Youth Athletic
Association - Member
• Illinois State Crime Commission/Police Athletic League -Boxing Director
• Fres Oquendo Stop the Violence Boxing - Academy Member
• Boyz in the Hood Foundation
- Former Member
• Boys to Men Math and Science
Academy
- Former Board Member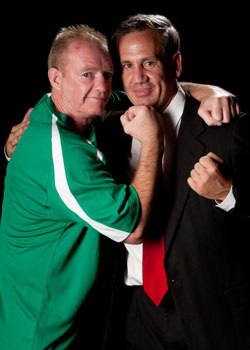 Dicky Eklund and Mike Joyce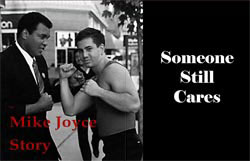 Click Here to Read